---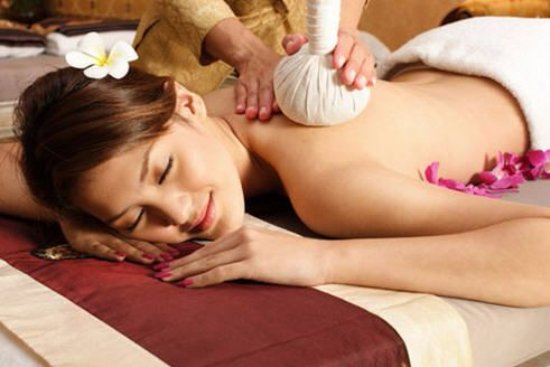 i am green Thai Aromatic Herbal Ball
Just warm it in microwave. The aromatic scent from Thai herbs perfectly blended together can soothe your nerve system, resulting in relaxing and balancing you body and mind and help you to have better sleep. Once pressing this herbal ball on the part of your body with circular movements for 30 mins, it will also relieve fatigue and relax tendons and ligament.
Our compress ball comes into 4 signature scents; that is, Ginger, Lemon grass, Lavender, and Jasmine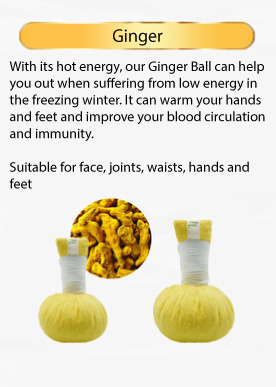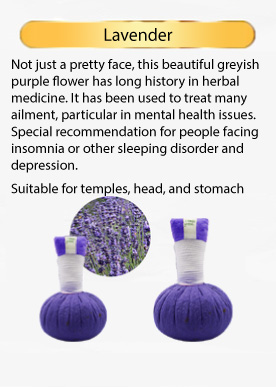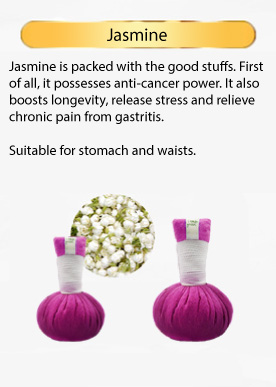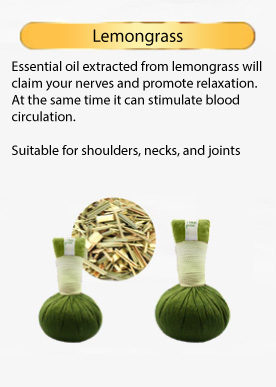 ---
---
---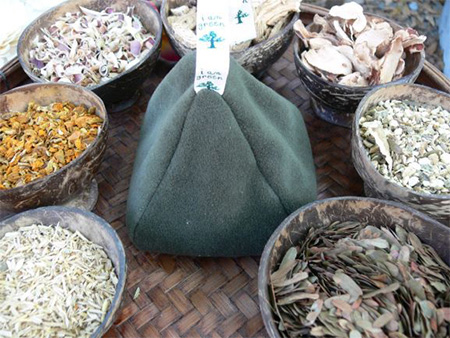 Thai Aromatic Herbal Ball
Herbal Ball is the traditional healing technique developed in Thailand. This treatment has benefits in fighting with inflammations, relaxing body and mind, and also soothing chronic pains in joints and muscles.
Ingredients:
Turmeric, Bergamot, Calamus roots, Tamarind leaf, Bauhinia Magnolia, Acacia, Mints and Camphor
Benefits:
Improve blood circulation, boost nerves system, relieve pains, arches, and tension.
How to use:
Heat up in microwave(800W) for 30 seconds and gently massage over the areas needed to be treated.