---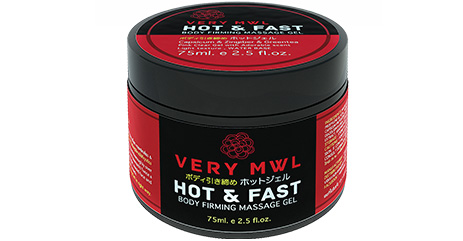 Hot gel is comprised of a lot botanical extracts which give a heating effect (such as ginger and capsicum) as well as heal, sooth, and rejuvenate skin (such as cucumber and aloe vera). This anti-cellulite gel with lovely green tea scent will eliminate the appearance of cellulite and burn away unwanted fat cells. Just simply apply and massage on target fatty and cellulite problem areas like abdomen, thighs, hips, and buttocks and do not forget to drinking a lot of water.
Feel like saunaing on a particular spot!
1. Hot formula will help in burning fat. You will feel a hot sensation on your skin and probably provokes sweating.
2. Lightweight gel with lovely green tea scent can easily absorb into your skin.
3. Massage on target areas.

(The result will differ on each person, depending on skin structure, fat deposits under the skin, and regular usage of Hot Gel)
How to use: Hot and Cool Gel: after drying yourself after showering, put Hot&Fast Gel on the areas and let it absorb into your skin before applying COLD&COOL Gel.
HOT&FAST 75ml