---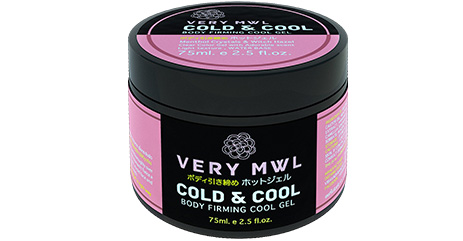 COLD&COOL Gel can minimize the appearance of slackened skin due to weight gain or aging. Cool gel will penetrate instantly into the skin, then working on Epidermis. You can apply it without massaging.
Like wearing a tight corset for your skin!
1. The fast-absorbing gel provides a cooling and refreshing feel to the skin.
2. Lovely scent.
3. It will be effective if apply regularly.

(The result will differ on each person, depending on skin structure, fat deposits under the skin)
How to use: Hot and Cool Gel: after drying yourself after showering, put Hot&Fast Gel on the areas and let it absorb into your skin before applying COLD&COOL Gel.
COLD&COOL 75ml