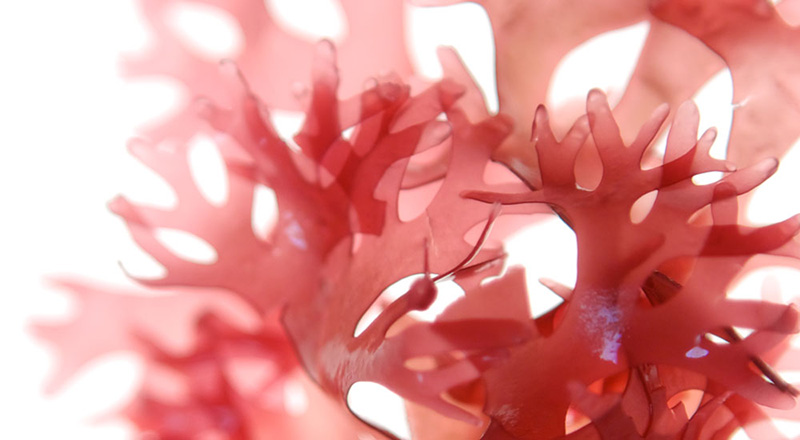 Haematococcus Pluvialis is freshwater algae in the Species Chlorophyta Family. It has the richest source of natural astaxanthin so it is packed with super anti-oxidants.
Astaxanthin in Haematococcus Pluvialis will be found in the resting cysts. This is the stage that algae has to stand with the tough situations such as strong sunlight, brackish water, or low availability of nutrients. Haematococcus Pluvialis is mainly found in temperate climate. When facing the resting cysts, the algae will protect itself against the detrimental effect of UV-radiation by forming the blood red color which is Astaxanthin.
Therefore, Haematococcus Pluvialis is highly grown under stress conditions in order that it can produce high intensity of Astaxanthin. Haematococcus Pluvialis is able to accumulate Astaxanthin up to 6% of its dry weight, making it the best ingredient for antioxidants.
Several studies discovered that Astaxanthin has ability to combat free redicle 6,000 times stronger than vitamin C. Moreover, the blood red color from Astaxanthin has potential in anti-aging and anti-inflammation. Studies also shown that topical route of Astaxanthin can promote skin's health by increasing moisture and elasticity.
Authors:
1. Nattida Chotechuang, Ph.D. , Lecturer at Department of Food Technology, Chulalongkorn University.
2. Doctor Wanravee Thaitrakoon, Bhumibol Adulyadej hospital.
References:
1. Seki, T., et al., (2001). Effects of astaxantin from Haematococcus pluvialis on human skin. Fragrance Journal. 12:98-103.
2. Davinelli, S., et al., Astaxantin in skin health, repair, and disease: A comprehensive review. Nutrients. 10: 522.
3. Wikipedia : Haematococcus pluvialis.